OAK BROOK, IL (May 19, 2019) – A reckless and uninsured driver crashed through the wall of a Spring Grove, Illinois home in the middle of the night and fled the scene leaving a 71-year-old woman pinned down by his GMC pickup truck.
Police said the GMC had previously been traveling northbound on Route 12 north of North Lake Vista Terrace at a high rate of speed. The driver of the GMC struck a northbound 2018 Volkswagen SUV, and then the GMC struck a utility pole on the west side of Route 12, drove through a fence, and then struck the home.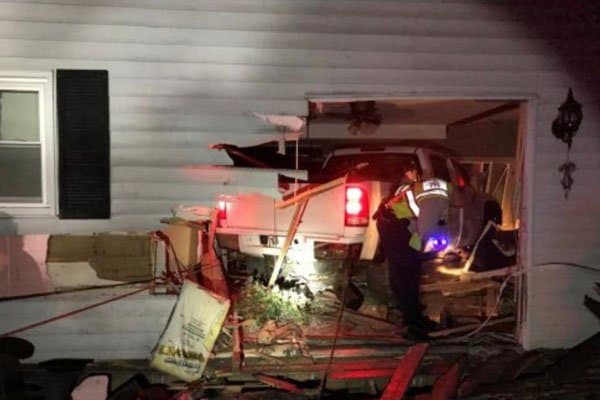 The local fire department freed the homeowner from the crash wreckage and took her to the nearby hospital to be treated for her non-life-threatening injuries.
Sadly, two cats and a dog at the property escaped and remain unaccounted for. The driver and passenger of a Volkswagen that was also involved in the crash were also taken to the hospital with non-life-threatening injuries.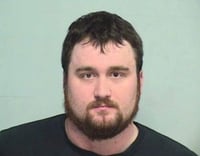 The GMC truck driver, Talon C. Franz, 28, of Fox Lake, was charged with leaving the scene of a traffic accident, reckless driving, failure to report a traffic crash, improper lane usage, failure to reduce speed to avoid an accident, and operating an uninsured motor vehicle.
Franz is being held in the Lake County Jail on $75,000 bail.
Under Illinois state law, leaving the scene of an accident involving an injury is a minimum Class 4 felony offense. Failing to report the accident within 30 minutes to the nearest police station bumps it up to a Class 2 felony which carries a 3-7 year prison sentence. Franz has been charged with the Class 2 felony offense.
What are your legal options as a victim of an accident involving an uninsured motorist?
The driver of the truck did not have automobile insurance. However, the 71-year-old victim can access the Uninsured Motorist provisions of her own automobile policy to compensate her for her injuries.
UM coverage applies even if you are not a driver or passenger in a car at the time you are injured by another driverMany people are unaware of the protections offered to them under their own automobile policies. This is unfortunate because people are paying premiums for this coverage but are unaware of how it works and when they can use it. For example, UM coverage applies even if you are not a driver or passenger in a car at the time you are injured by another driver. This is one of many good reasons to consult with a lawyer to learn your rights after a car wreck.
Contact our Experienced Personal Injury Lawyers

Survivors of car accidents can have a lengthy and painful road to recovery with overwhelming medical expenses, loss of wages, and/or permanent disability. This can be especially scary when the responsible party is uninsured. Please contact Palermo Law Group at (630)684-2332 for a free consultation with a personal injury lawyer regarding the best approach to obtaining compensation from your Uninsured Motorist provision within your own auto insurance policy.