Innovation in the auto industry has created a lot of buzz in recent years, especially with the development of self-driving vehicles. Self-driving car manufacturers claim that these cars are much safer than typical vehicles, and automakers associate increased safety with the tech features of self-driving cars. But can we trust this assessment? Are self-driving vehicles really safe? Unfortunately, there have been reports involving self-driving car crashes in the US, making people rethink the safety of autonomous vehicles. In this blog, we're diving into what the data says about self-driving car crashes, who is at fault, and what you can do if you are the victim of one of these crashes.
Self-driving car crash statistics you need to know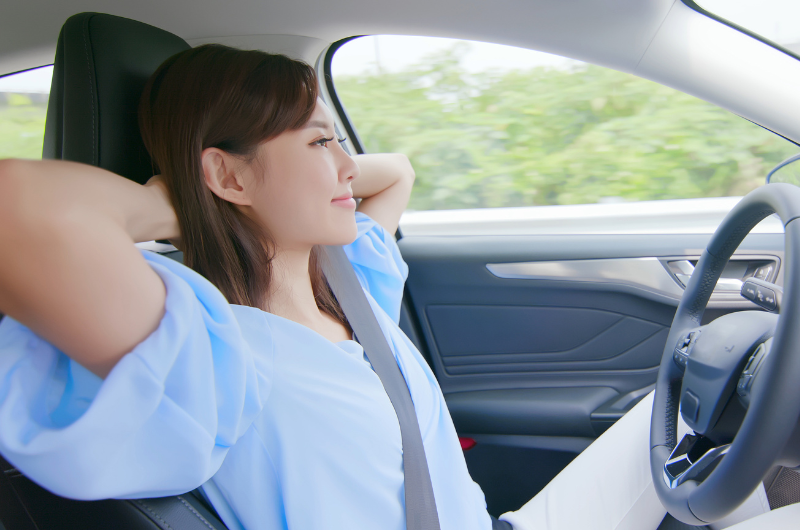 The National Highway Traffic Safety Administration (NHTSA) issued a general standing order last year requesting more than 100 automakers and automated tech companies to disclose serious AV crashes within a day of learning about them. Moreover, the automakers and tech companies were to report less-serious crashes no later than the 15th day of the following month.
The NHTSA is an agency of the US federal government and part of the Department of transportation. The agency is assessing the performance of self-driving car features and systems and whether it should impose new regulations. Following the order, automakers reported close to 400 vehicle crashes. The cars had partially automated driver assist features and systems, including 273 involving Teslas. The NHTSA doesn't weigh the numbers by the number of vehicles from each manufacturer that use the driver assist systems or miles covered. Therefore, the agency warns against using the numbers to compare automakers.
Tesla self-driving car crash statistics
Tesla has about 830,000 vehicles with Auto-pilot, "Full self-driving," traffic-aware cruise control, and other driver-assist features and systems. These self-driving systems have some control over steering and speed. Tesla Autopilot is a collection of systems that allow you to cede physical control of your autonomous vehicle, though you must always pay attention. The vehicles can maintain a safe speed and distance behind other cars, stay within lanes and make lane changes.
According to regulators, Tesla's autonomous cars shut off the advanced driver-assistant system approximately one second before impact. Elon Musk, Tesla CEO, had described Tesla's Autopilot as "unequivocally safer."
Nevertheless, most Tesla crashes occurred when the vehicles were using the driver assist systems, including Full Self-Driving. Regulators believe that the high number of crashes (273) involving Teslas is quite alarming. Tesla vehicles recorded the most crashes than other models with similar features. Moreover, Tesla's crashes accounted for approximately 70% of the 392 reported by the automakers.
NHTSA relates Tesla's high crash numbers to using telematics to monitor vehicles and acquire real-time crash reports. Other automakers do not have this capability, so crashes may not be reported at all, or reports may come slower.
Honda and Subaru self-driving car crash statistics
Honda has about six million vehicles on US roads with advanced driver-assist systems. Regulators reported 90 car crashes involving Hondas with driver assist systems.
Subaru came third in the number of autonomous vehicle crashes, with 10 cases reported to the NHTSA. All other AV automakers recorded five or fewer crash cases involving autonomous vehicles. Furthermore, the report by NHTSA stated that the crashes involving driver-assist systems killed five people and left six with severe injuries.
Can we trust technology?
With so many crashes involving driver-assist systems, we can't state definitively that self-driving vehicles are safe. More research, tests, and technological improvements are needed to clarify the safety of autonomous vehicles. However, the National Highway Traffic Safety Administration offers a detailed and helpful breakdown of safety related to autonomous vehicles. The agency outlines how driver assistance technologies could save lives and be good for the planet.
According to the NHTSA, driver assistance technologies can help to anticipate imminent dangers and work to avoid them. The technologies will help protect drivers, passengers, bicyclists, and pedestrians. Considering the data on car crashes involving driver assistance technologies, we advise you to take the safety of autonomous vehicles with a grain of salt, as it seems clear that while the potential is there, more research and development are needed.
Who is liable for car crashes involving self-driving vehicles?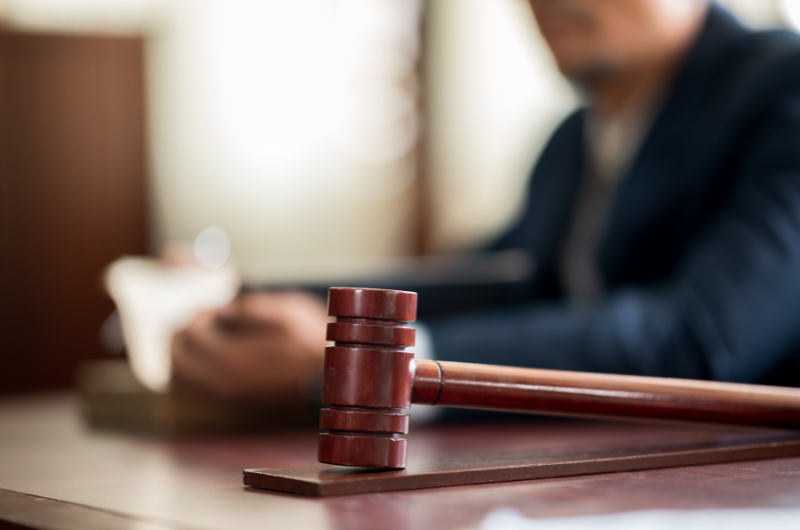 Self-driving vehicles have hit the market with a bang, with manufacturers claiming that they are much safer. However, crashes involving these cars still occur. Software glitches, technology errors, and negligent operators can cause deadly auto accidents.
But the big question remains: who is to blame for the self-driving car crashes? Is it the driver/owner, the vehicle manufacturer, or the software company? For this reason, liability for an accident involving self-driving vehicles can be more complicated. If you're unsure who's liable for a self-driving car crash, speak to an experienced attorney. Here's how liability works:
The human driver
The technology behind autonomous driving vehicles is still evolving. Therefore, most AVs you see on the road aren't fully autonomous vehicles—you still have to supervise the technology and take charge when the software fails. That means there's still some responsibility on the part of the human driver. The driver or operator could be liable for a self-driving car crash if they ignore warning signs or are distracted from paying attention. However, cases involving test drivers for companies like Tesla, Uber, or Google will hold the company liable for the negligence of their employees.
The auto manufacturer
The auto manufacturer will be held liable if a car crash involving a self-driving vehicle stems from a product defect. Manufacturers and distributors must ensure the reasonable safety of their products—including designing safe models, inspecting vehicles for issues, and proper testing before release. A breach of these duties leads to liability for an auto accident.
The software company
Self-driving vehicles use various software with automated driving systems from different companies—sometimes, the software companies are not part of the vehicle manufacturer.
When a software glitch causes a car crash, the software company will bear liability for the accident. For instance, the software company will be liable for any accident if the self-driving vehicle has a scanning system that glitches and fails to detect the oncoming hazard.
A third party
Sometimes, a self-driving car crash has nothing to do with the driver, the manufacturer, or the software company but a third party on the road. This could be a driver of another vehicle. Such a crash has nothing to do with your vehicle's self-driving technology and capabilities but with the other driver's negligence.
For instance, if the driver of the other vehicle is speeding or driving recklessly, they'll likely be liable for any resulting accident. Moreover, liability for an accident involving a self-driving vehicle could fall on the city government for unsafe roads or property owners for dangerous premises. Identifying the liable party might seem daunting if you've been involved in a car accident involving an autonomous vehicle. However, that's when an experienced car crash attorney comes in to take the wheel.
Are you a victim of a self-driving car crash?

The auto industry continues to innovate and develop self-driving vehicles. But the key takeaway to remember here is that while automakers promise increased safety with self-driving vehicles, data from the NHTSA presents a conflicting narrative.

Any car crash, whether due to a self-driving car or not, can be a traumatizing and taxing experience that can lead to serious injuries. If you or someone you love is the victim of a car crash, the experienced attorneys at Palermo Law Group have been representing crash victims in Oak Brook and the greater Chicago area for over 25 years. We can help you get the compensation you deserve. Contact Palermo Law Group today for a free consultation.