In June of 2019, police received reports of fights being staged between dementia patients of a nursing home facility in Winston-Salem, North Carolina and arrested and charged three caretakers for running an elderly fight club. Videos obtained by police show the three workers egging on fights between their patients.
Tonacia Yvonne Tyson, 20, Taneshia Deshawn Jordan, 26, and Marilyn Latish McKey, 32, all worked at the Danby House, an assisted living facility for patients with Alzheimer's. These caregivers were seen in one particular video encouraging two patients, aged 70 and 73 respectively, fighting, and encouraging one of the patients to punch the other in the face. No injuries were reported from any of the fights.
Danby House has been barred from accepting new patients by the state's Department of Health and Human Services.
The eldercare facility claims it was not aware of the fights, and that all three women had been fired.
"Danby House has a zero-tolerance policy for the mistreatment of those in our care and as such, McKey, Tyson, and Jordan were terminated immediately in June when community management was alerted to this situation. Administrators have been working closely with the Winston-Salem Police Department throughout its investigation to ensure justice is served," it said in a statement to FOX 8 news station. "Additional staff training and a more rigorous vetting process for all new and existing employees at Danby House has been implemented."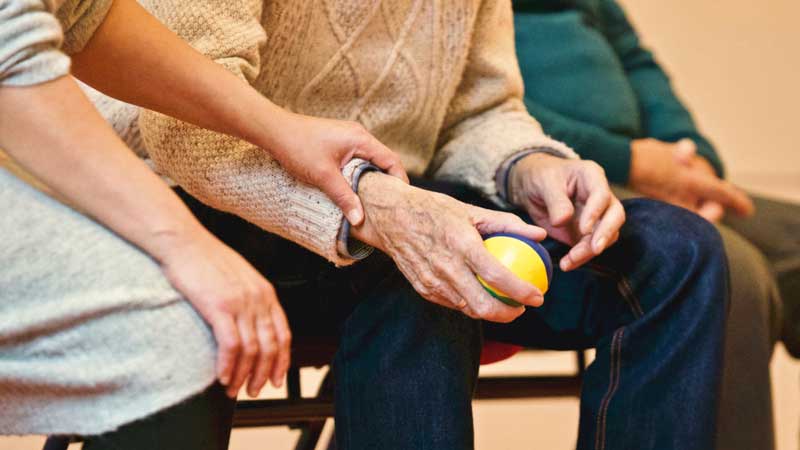 What to Do If You Suspect Nursing Home Abuse
If you suspect that your loved one is being abused or neglected in a nursing home, let the head of the nursing home know right away, ask them to investigate and call you, and document it in writing. We then suggest the following:
Make more frequent, unexpected visits
Keep a close eye on the abused person
Document and photograph any bruises, cuts or bedsores
Follow up on your request with the head of the nursing home
Document what you are told and other things you observe at the home
Make a note of how the staff acts towards you
Talk to your loved one and other residents about signs
Assure your loved one that it is OK to talk about what is happening, and take notes. The most important thing a family member can do is trust their loved ones when they report abuse, and keep their eyes out for warning signs.
When to Contact a Nursing Home Abuse Lawyer

When you trusted that a nursing home would take excellent care of your loved one, hoping it would prolong their life and offer a safer and better quality of life than you could provide. You never thought your loved one would suffer a premature death or wrongful death due to the abusive actions of nursing home employees or residents. When this happens it is devastating. If you know or suspect that your loved one's death in a nursing home was due to the negligence of the nursing home, you may be able to receive compensation for your loss. To learn more, please call our nursing home abuse lawyers at (630) 684-2332 for a free consultation regarding your case.