SAN DIEGO, CA (May 14, 2019) – Roughly 1,800 women were secretly recorded by hidden hospital room cameras installed in Sharp Grossmont Hospital's gynecology operating rooms in La Mesa, California, and 81 of the women are now suing the hospital.
Concerns about a drug theft issue led the hospital to install security cameras on the front of the anesthesia carts in the operating rooms, but from July 2012 to June 2013, the cameras, triggered by motion, recorded footage of childbirths, emergency C-sections, miscarriages, hysterectomies, sterilizations, and a variety of other medical procedures. The women's faces were also displayed clearly on the recordings as they entered the hospital rooms for their operations. Some of the women were recorded undressing, and others were unconscious during their procedures. According to a complaint filed in the California Supreme Court last week, none of the women seen in the videos captured by the hospital room cameras were told that they were being recorded.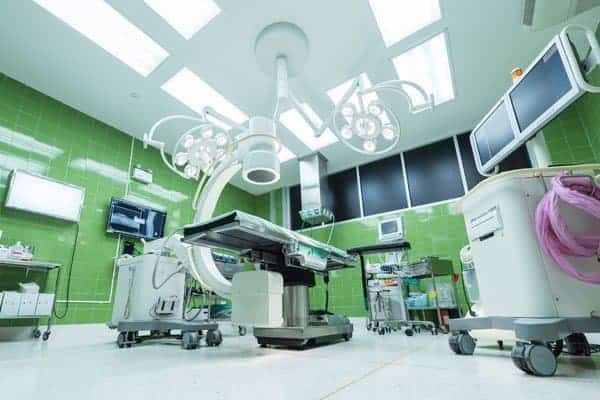 The complaint also alleges that the hospital was "grossly negligent" in storing and protecting the recordings, which only adds salt to the wound of the breach of patient privacy involved in filming the women without their consent. The videos captured by the hospital room cameras were stored on desktop computers, many of which were not password protected. Also, the hospital did not keep track of medical personnel who accessed the recordings or when. The California hospital also claimed to have destroyed at least half of the recordings, but could not confirm whether or not the files were recoverable.
Sharp Grossmont Hospital insists that the videos have always been maintained in a secure fashion.
According to an attorney representing the women, the videos were mostly filmed from behind the women's heads during their procedures. Many of the videos showed the women's abdomens and the tops of their thighs. Surgeries are visible in some of the videos captured by the hospital room cameras, and many of the videos contain footage of parents meeting their babies for the first time.
While there are currently 81 women involved in the class-action lawsuit, many others are expected to join.
Contact our Palermo Law Group Personal Injury Lawyers

If you or a loved one is a victim of a hospital breach of privacy, HIPAA violation or personal injury, look no further than our compassionate legal team at Palermo Law Group. We refuse to back down from a challenge, no matter how complex your particular situation may be. Allow us to be your trusted source of legal counsel, care, and representation–you won't regret it. Please don't hesitate to contact us at your earliest convenience by calling (630) 684-2332.