If an Uber driver hits you in Illinois, you have every right to explore your legal options. Experiencing serious injuries because of a ride-share driver is not an uncommon experience. And because you are using a major tech company worth billions of dollars, you might receive a settlement that fully covers your medical expenses, missed wages, property damage, emotional distress, and any other damages you might have experienced due to your crash. The problem is that when suing for an auto accident where an Uber driver is the at-fault driver, it's not quite as straightforward as suing another driver. This tech company may try to use all kinds of strategies to dodge liability and avoid paying you the settlement you deserve. Because of this, it is important to approach this situation alongside a qualified attorney with experience in these types of cases.
One of the first things you need to determine is whether you can sue. From there, you should try to determine who you can sue. As you will see, this becomes a very important question when dealing with lawsuits filed against Uber or any other rideshare app. But what are some examples of Uber accidents and lawsuits? How can you pursue compensation in the most effective manner possible? Let's find out:
Examples of Uber Crashes in Illinois and Across the Nation
Unfortunately, many car accidents in Illinois involve Uber and other ride-sharing services. In September of 2022, four people were sent to the hospital after a crash in the South Loop on Michigan Avenue in Chicago. The collision involved a ride-share driver who was carrying a female passenger. When the vehicle entered an intersection, it was struck by an SUV. The ride-share driver had no car insurance, which earned him a citation. In addition, the SUV driver was operating his vehicle on a suspended license, suggesting that many different types of negligence were involved in this incident.
Another recent Uber crash involved a negligent driver in Arizona. In this instance, the Uber driver was apparently watching a movie on Hulu while she was driving, causing her to become distracted at precisely the wrong moment. It was at this point that she struck and killed a homeless woman crossing the street in Tempe. At first, the driver claimed that she was using her dashboard screen to monitor the Uber interface. But after an investigation by the police, they discovered that the driver's Hulu account was playing the popular TV show The Voice at the precise moment of the crash. Footage from inside the car showed that she spent seven minutes looking down at her screen during the 22 minutes leading up to the crash. As a result, she faced charges of vehicular manslaughter.
In January of 2023, an Uber driver fled the accident scene of a crash in Florida. Fortunately, the motorist had only struck a parked vehicle – and no injuries were reported. However, he was found with powerful prescription medication, and he was operating his vehicle on a suspended license – both clear signs of negligence.
Uber is sued regularly for serious car crashes, and it often pays out millions in settlement money. One of the most notable lawsuits occurred in January of 2022 when a man sued Uber for $63 million. The defendant had suffered paralyzing injuries after a crash with an Uber driver with a long history of dangerous driving. The driver that caused this crash had apparently been ordered to undergo a driver retraining course before working for Uber. The plaintiff argued that Uber should never have hired this individual because of his history of serious driving infractions.
In October of 2018, a cyclist in Florida sued Uber after a crash that almost cost her her life – and her foot. She claimed that Uber knowingly hired an 83-year-old individual with serious cognitive and physical limitations – making them an unsuitable choice as a professional driver. The plaintiff also pointed out that Uber allowed – perhaps even encouraged – this elderly individual to drive seven days per week. The victim was hit from behind with such force that it caused a dent in the Uber vehicle. She lost consciousness and woke up to the news that part of her foot would need to be surgically reattached. Uber pushed back – stating that the driver was not "logged in" and not conducting a ride at the time of the crash. Unfortunately, this is a common tactic employed by Uber to dodge liability.
Do Victims Sue Uber or the Driver?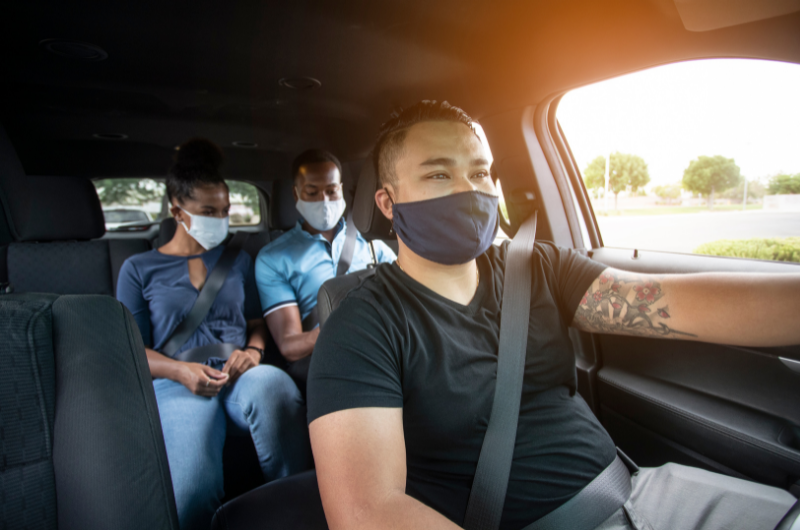 Even with the frequency of injury cases brought on them, Uber almost always tries to claim that they are not liable for injuries caused by their own drivers. Why? Because according to them, these drivers are not actually "employees" but rather " independent contractors" that operate under the "gig economy." It is easy for Uber and other rideshare companies to dismiss claims against them. All they really need to do is point out that the driver was not carrying passengers at the time of the crash.
However, for many people, compensation is necessary to cover at least some of the extensive medical bills they may be dealing with. That's why a skilled attorney can help you overcome this defense. In most cases, Uber is still technically liable for crashes caused by drivers who were on their way to pick up passengers. So even if there was no passenger in the vehicle at the time of the crash, there is still a chance you can hold Uber liable and recover compensation. Even if Uber claims that the driver was simply waiting for a fare, they could be misrepresenting the truth – and your lawyer can help you get to the bottom of the situation.
Even if you cannot sue Uber, you can still sue the driver directly. When they are not "on the clock," they shift to their own personal driving insurance. Car insurance is mandatory in Illinois, and the minimum 25/50/20 policy provides $25,000 for bodily injuries. In Illinois, the state takes things even further and requires drivers to have additional insurance that provides more coverage. This provides payouts of up to $50,000 for death and personal injury per person or $100,000 for death and personal injury per incident. You can also turn to your own insurance coverage for compensation. Even if you can't sue Uber, you should not give up hope.
What is the Litigation Process Like?
A the time of the accident and even for a while after, you may be too overwhelmed or concerned with your injuries to inquire about what you'll have to do if you want compensation. So here's what the litigation process often looks like:
When faced with clear and obvious accusations of negligence, Uber will probably attempt to settle the case without going to court. This is by far the most common outcome for all civil lawsuits, and it is usually the best course of action for everyone involved. Personal injury trials are time-consuming and stressful. In addition, they are slightly unpredictable – as there is no way of knowing how much money the jury will award you. They may award you more money than you initially pursued during negotiations with Uber, or they may award you far less. It is usually a safer bet to accept a settlement – as long as it covers your damages.
The issue is that Uber is a for-profit company – and so are the insurance companies that represent them. Because of this, their mission will be to settle these lawsuits for as little money as possible. This often results in "lowball" initial settlements that are woefully inadequate. Fortunately, you can negotiate effectively with Uber after teaming up with a qualified, experienced personal injury lawyer who fights for your best interests.
You Can Sue Uber for Other Reasons as Well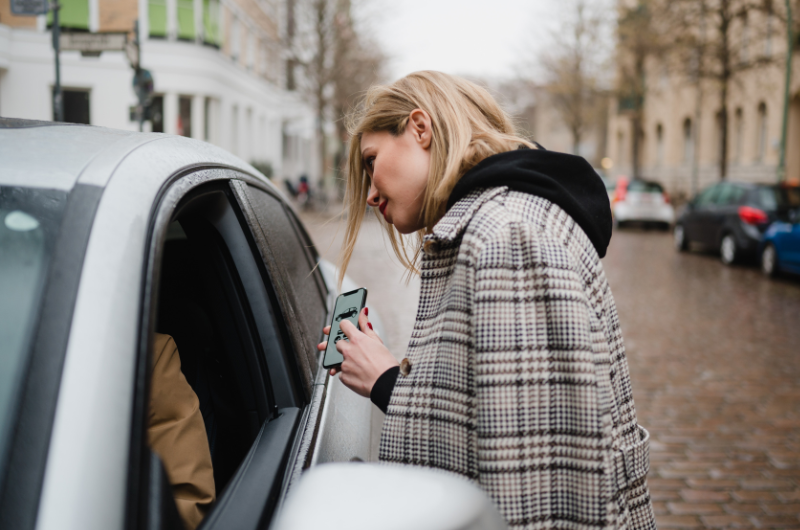 Uber can be sued for a variety of reasons, not just collisions. In 2022, 17 people sued Lyft for not protecting both passengers and drivers from physical and sexual assaults. One of these victims is an Illinois woman who states that she was attacked while driving for the ridesharing app. The assault was so severe that she had to go straight to the hospital.
In January of 2023, it was reported that a group of women had been left on the side of the Colorado Interstate by a ride-sharing driver. One of these women was struck and killed by a passing vehicle. Although the driver who struck the woman was later located and arrested on hit-and-run charges, the family of the deceased victim decided that the rideshare driver was primarily responsible for the incident. The police report stated that the driver of the rideshare vehicle has no criminal liability for the incident, but the family is apparently planning to pursue civil action for endangering the victim by leaving her on the side of a highway.
Where Can I Find a Qualified Car Accident Lawyer in Chicago?

If you have been injured in a rideshare accident and are searching for an experienced personal injury attorney in Chicago, look no further than the law firm of Palermo Law Group for a free case evaluation. We know that Uber and other ridesharing companies are causing real safety issues on Illinois roads. With our help, you can hold this major tech company accountable for causing your injuries.

Although there are many legal hurdles that you may need to overcome when suing Uber, you can approach this situation efficiently after booking a consultation with us. As skilled car accident attorneys, we will assess your accident case, determine if you can sue, and guide you toward the best possible outcome. Reach out today for a free consultation with an experienced attorney to pursue justice and compensation.