According to data from the Association for Safe International Road Travel (ASIRT), approximately 4.4 million people annually suffer personal injury from an auto accident that is serious enough to warrant medical attention. Back pain after a car accident is relatively common and is often an indicator of a back injury that should be addressed.
Back injuries are a serious type of personal injury that is common among victims of automobile accidents. Back injuries can occur from a variety of different traffic accidents. The short and long-term impact of injuring your back can be significantly debilitating and lead to victims to experience lifetime complications and changes in living and working.
Due to the potential for back injuries to disrupt the overall quality of life of an individual, accident victims often not only want, but need to pursue litigation against the driver who caused the accident. To recover monetary compensation for damages is a complex process that almost always requires the guidance of an experienced local personal injury attorney. Read on for how to evaluate your back pain and take legal action after a car accident.
Common Car Accident Back Injuries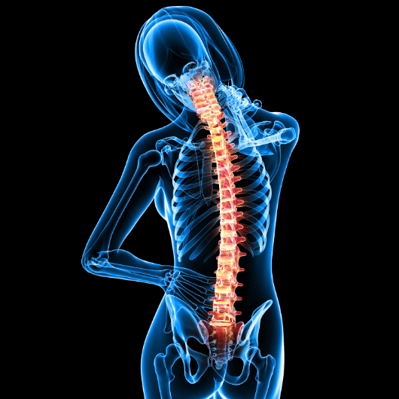 Although many people may think that back injuries are all lumped into one category, there are actually many different types of back injuries that can all be impacted by the experience of getting in a car crash. Back injuries are often labeled in relation to what part of the spine has been affected. The spine is divided into three distinct sections — the cervical vertebrae (neck), thoracic vertebrae (upper back), and lumbar vertebrae (lower back).
Within each section of spinal vertebrae is a combination of bone discs, muscles, tendons, ligaments, and nerve receptors. Suffering personal injury to some or all of these body parts can cause the accident victim to experience varying degrees of pain which can range from a mild inconvenience to severely debilitating.
Injuries to the

cervical spine region

include neck injuries such as

whiplash

, which causes damage to the soft tissues in the neck. Whiplash can be a minor injury that causes limited range of motion and neck pain for a short period of time, but if left untreated, can turn into a severe chronic pain issue.
Injuries to the thoracic region of the spine tend to be relatively more serious types of back injuries. The upper back connects a person's ribs and chest areas of their body. When an auto accident occurs at high speed, the impact from the force against a seatbelt can cause broken ribs and more long-term injuries such as permanent nerve damage.
The

lumbar spine region

, which is often referred in general terms as the lower back, is made up of the five largest vertebrae in the spine as well as the strongest muscles in the back. This allows the lumbar vertebrae to provide the stability necessary for normal human functioning. When an injury occurs in the lumbar portion of the back, it can be particularly painful and debilitating. Even a more minor injury like a lower back sprain, which can cause muscle spasms and cramping) can be very painful. When an individual's legs and hips are injured in a car accident, it can result in tertiary injuries to the lower back as well.

Personal injury

to the lower back often leaves accident victims bedridden for days and even weeks without proper physical therapy and intervention.
Herniated discs are another common injury to the back that often occurs due to the impact sustained by an individual who has been involved in a car accident. These discs act as cushions that separate and protect the vertebrae of the spine. A herniated disc can occur in either the upper or lower back and is caused by a spinal disc being displaced from its normal positioning. This can place undue pressure on the spinal cord and the surrounding nerves. This often causes sciatica, which is pain that radiates from the lower back and down one or both legs due to a pinched nerve. Herniated discs are detectable by sudden and intense lower back pain and an accompanying feeling of numbness in the legs and hips.
Finally, injuries to the spinal cord can result from involvement in an auto accident. Spine injuries are arguably the most severe type of back injury, as any harm to the spinal cord itself or the nerves at the end of the spinal canal can cause permanent changes in strength, sensation, and other bodily functions at and below the injury location. The most serious form of spinal cord injury results in partial or total paralysis. To make matters worse, secondary delayed-onset injuries can also result and include infection, blood clots, pneumonia, and spinal fluid leakage.
Treating Back Injuries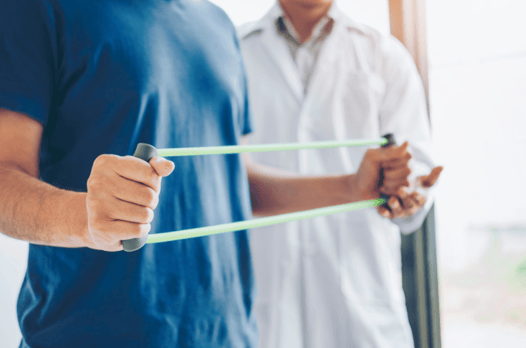 Physicians use multiple different tools to assess the nature and severity of back injuries suffered in an auto accident. X-rays, CT scans, MRIs, myelograms, and bone scans are some of the most commonly used assessment tools that doctors employ to assess and diagnose a back injury.
After diagnosis, a treatment plan is put in place. A number of back injuries only need short-term temporary treatments that include but are not limited to pain medication (prescribed or over-the-counter, depending on the severity of pain), anti-inflammatory injections, physical therapy, and chiropractic care.
For back injuries that are more severe, it may be necessary to undergo surgery to correct the issue. This can involve alleviating pressure on the spinal cord and/or surrounding nerves. Some surgeries involve removing parts of the vertebrae themselves or fusing vertebrae together after removing a ruptured disc. All of these require more recovery time than a less severe back injury.
Pursuing Litigation After a Back Injury
When a driver sustains personal injury to their back after a motor vehicle accident, they are likely going to want to understand their options for pursuing litigation against the other driver in an attempt to recover monetary compensation for damages incurred. After all, a back injury can result in expensive medical care, not to mention the costs involved in lost wages, pain and suffering, and the need for longer term treatment and management of the injury. In addition, accident victims who have become paralyzed as a result of the accident may need to find a new source of employment if they cannot be reasonably expected to safely perform their job duties any longer.
An experienced local personal injury attorney is needed in these cases. These legal professionals work with car accident victims as they build a case that demonstrates the various costs incurred as a result of their injuries from the accident. These attorneys also work to show that the other party's negligent behavior was the cause of the accident, and therefore they should be responsible for compensating the plaintiff for their injuries.
If the plaintiff and their legal team is successful in proving these factors to the court, then the court is likely to award compensatory damages to the accident victim. These awards are intended to "compensate" the individual for the costs they have incurred from the injury. These costs can include items such as medical care, physical therapy, chiropractor appointments, and other longer-term treatment, and lost income from wages as well as future income lost due to current and ongoing treatment.
Compensatory damages also cover damages such as pain and suffering and mental anguish that an individual suffers as a result of the accident and subsequent injury. The award amounts of these areas are more abstract when compared to the concrete costs of medical care and lost wages.
For car accident injuries where the offending party acted in an especially reckless and dangerous manner, it may also be possible to recover punitive damages as well. These damages are intended to send a message or "punish" the person at fault for their reckless behavior. Punitive damages still go to the plaintiff.
Determining Negligence
Illinois state law follows a doctrine of fault determination known as "comparative negligence". Under this system, an injured party may recover compensation for damages only if that individual is less than 50% at fault for the accident. If they are more than 50% at fault, they forfeit any chance at recovering compensation.
Fault determination is ultimately made by the court that hears the personal injury case. If a plaintiff is found less than 50% at fault, but still shares some of the blame for the accident, the final compensation award will be reduced by a degree that is proportional to their fault for the accident. For example, if a plaintiff is found to be 30% at fault for the accident (perhaps they were speeding at the time), any final compensation awarded by the court will be reduced by 30%.
Because of comparative negligence, it is important for prospective plaintiffs to take a hard look at the facts surrounding their case before attempting to pursue legal action. If, upon consultation with a personal injury attorney, it is determined that they are likely more than halfway responsible for the accident, pursuing litigation may not be in their best interest because the costs associated with going to court are likely to outweigh any potential benefit that the plaintiff is likely to receive.
Professional Legal Counsel in Chicagoland

As discussed in this article, back injuries are some of the most debilitating and expensive forms of personal injury that an individual can suffer after being involved in a car accident. To successfully win compensation for damages incurred, accident victims need to elicit the services of an experienced local personal injury attorney who can navigate the legal process and communicate with insurance companies.

For years, the attorneys at Palermo Law Group have been helping accident victims in Oak Brook and throughout the Chicagoland area as they pursue a personal injury claim. Contact Palermo Law Group today to schedule a free consultation and take the next steps toward fair compensation for your injuries.