CHICAGO, IL (January 29, 2019) — This week, as the Polar Vortex hits the Chicago and the midwest, temperatures will be dangerously cold. In fact, it will be so cold that salt won't melt ice on roads or walkways, creating additional issues for drivers.
Salt won't melt ice during the Polar Vortex
In these extreme weather conditions, pedestrians and motorists should be extra cautious. Please drive very slowly and allow plenty of time to get to your destination. Salt won't thaw ice until pavement temperatures reach at least 15 degrees. Right now Chicago's pavement temperatures are well below that.
When it comes to roads, IDOT uses a calcium-salt mix, or brine for temperatures between zero and 20 degrees. For temperatures below that (like during the Polar Vortex) there's little they can do besides plow.
"Even though brine will help, it will not be able to keep all surfaces clear. The best thing you can do is to take your time and allow plenty of time to get there," said top Chicago car accident lawyer Mario Palermo of Palermo Law Group.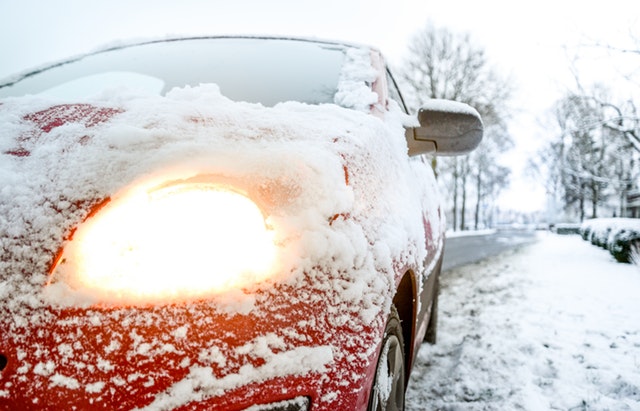 "Drivers should be aware that even though the pavement looks wet, it may actually be black ice or ice. Be prepared for those changing road conditions."
Drivers are advised to 'take it slow'
Palermo advised motorists to drive slowly during Chicago's Polar Vortex. Wear seat belts and allow plenty of time to reach your destination.
Attorney Palermo also suggested drivers anticipate not being able to stop. "Start slowing down in time to give yourself ample time to stop. Expect roadways are going to be hazardous and take that into consideration when planning your commute." He went on to add, "most accidents can be avoided if drivers just slow down."
During these frigid conditions, rock salt will continue to be used, but not as a melting product. Instead, it will help provide traction for motorists, especially on hills, bridges, and intersections.
Use caution on bridges and ramps
Bridges and elevated structures are colder than the ambient temperature due to air from above and below. There is no insulation from the ground, as with typical roads.
"The key message for driving during Chiacgo's Polar Vortex is that pedestrians and motorists should walk and drive with caution. Always be aware of the changing conditions, especially on the roadways, overpasses, bridge decks, ramps and elevated road structures," said attorney Palermo.
Have you been involved in a car accident? You may need to hire a car accident lawyer. Contact us today for a free case review.