Auto theft is a major concern among American drivers. According to data gathered by the Insurance Information Institute, over 810,000 vehicles were reported stolen in the United States in 2020. To mitigate the risk of having a car stolen, many drivers install vehicle kill switches on their vehicles. These devices reduce the likelihood of theft by preventing a thief from being able to start the car, and as a result reduce the burden on law enforcement. Many vehicle kill switches are also designed as a safety device to prevent drunk drivers and the high number of fatalities associated with drunk driving.
A new law proposed by President Joe Biden is set to increase the ubiquity of kill switches in new vehicles by the year 2026. The implications this law will have on both privacy and safety risks associated with personal injury will be discussed in this article.
Car Kill Switches Defined
Kill switches are devices hidden inside a motor vehicle that prevents it from starting. When a kill switch is engaged, it prevents an electrical circuit from completing. When a button is pressed, the kill switch can disengage, completing the electrical circuit, and allowing the necessary electricity to flow to the car's ignition system. There are a number of different types of kill switches commonly found in automobiles. The most common types of kill switches will be presented in the following section.
Types of Car Kill Switches
There are five primary types of kill switches commonly installed in vehicles:
Fuel line shutoff valves
Car battery disconnect switches
Remote control car battery switches
Fuse box kill switches
Ignition wire kill switches


Fuel line shutoff valves prevent fuel from getting to the engine. Without a constant supply of fuel, a car's engine cannot complete the combustion cycles necessary to maintain power and allow the car to continue in motion. The engine will still crank, but will not turn over without a fuel supply. In the eyes of a prospective thief, this means they are likely to assume that the vehicle is simply having trouble starting. Presented with this scenario, most would-be car thieves are likely to simply give up and move on to another target. One downside to this type of kill switch is that it must be engaged manually by turning a knob to open or close access to the fuel line, making it somewhat inconvenient for daily use.
Car battery disconnect switches may be a better option for daily drivers. Although a driver must still open the hood to turn this switch on and off, it may be bypassed based on the wiring strategy employed. This kill switch works by unhooking the negative car lead and then connecting the kill switch to the negative battery terminal directly. Turning a knob one way completes the circuit, while turning it the other way inhibits the necessary electricity from flowing from the car's battery to the engine.
A third option is relatively hands-free and relies on a remote control to cut off or enable power to a car's battery. This device works in much the same way as the previously mentioned battery disconnect switch, but employs a strong electromagnetic solenoid valve terminal that engages when the remote control is pressed. This solenoid flips the switch that either completes or disconnects the electrical circuit needed to send power from the battery to the engine.
Fuse box kill switches do exactly what their name suggests: they kill power at the fuse box of the car instead of the battery. This can be a convenient option, depending on where exactly in your vehicle your fuse box is located. If the fuse box is in an easily accessible location, then swapping the ignition fuse with this kill switch can be a convenient way to prevent the car from starting without your consent.
Finally, ignition wire kill switches work by putting a break in the ignition wire so the car will not start. This switch can be hidden well out of sight, but it is imperative that installers cut the right wire or else the owner may face significant repair costs.
Kill Switches Mandated in New Cars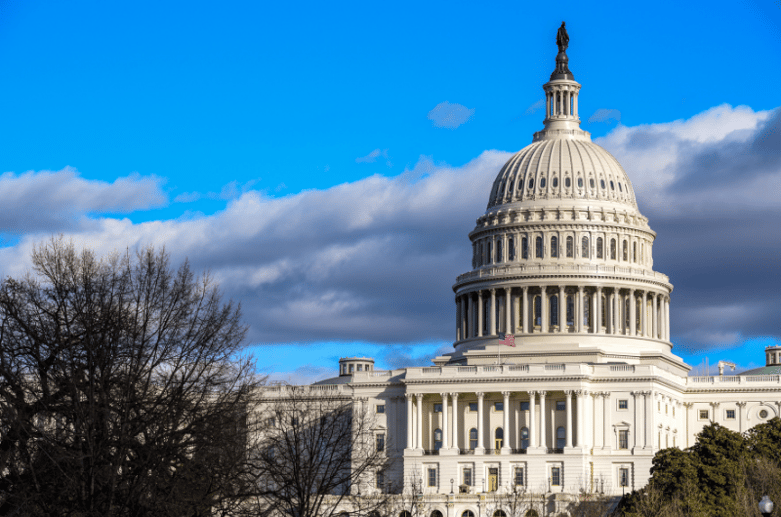 Last year, the Biden administration drafted a 2,700 page infrastructure bill with a total budget of approximately $1 trillion. While it is unreasonable to expect the average American citizen to read through every page of Biden's infrastructure bill, some lawmakers have taken the time to do so. What they discovered was that this bill includes a measure that mandates automakers to install vehicle backdoor kill switches in every car by 2026.
The reason for this measure is to reduce the risk of injury to drivers and passengers on the road by passively monitoring the performance of a driver in order to accurately identify whether that driver may be impaired. However, at this point in time there are still very few details on just how this legislation will look in the real world.
One major question facing congress and the general public is how this system will remain secure. In contemporary society, newer model cars are always gathering and transmitting driver data, whether we realize it or not. Estimates have indicated that cars can generate about 25 gigabytes of data every hour and as much as 4,000 gigabytes per day. This data is often used by the automobile manufacturer to assess design and functionality issues in an attempt to improve their product line.
A concern arises with whether the security of the impaired driving prevention technology will be responsible for being able to remotely assess a person's level of impairment and shut off the car if it determines the driver is not in a fit state to operate the vehicle. The system may be able to accurately identify if a person has exceeded the legal limit of blood alcohol concentration for driving, but what about other unique circumstances? For example, drivers who are injured or in an emergency may be deemed too impaired to operate their vehicle, even though in reality the inability to operate their vehicle is likely to cause more harm to themselves and others they are trying to protect in these cases.
In addition, any computerized system that is connected to a network via the internet is at risk for hacking and infiltration by nefarious actors. The risk of injury would certainly rise in cases where a hacker was able to remotely activate a vehicle's kill switch while the car was in motion going down a roadway. At the time of this writing, these concerns have yet to be addressed by the creators of the bill.
Other Vehicle Kill Switch Laws
The measure discussed in the previous section is not the first time the government has made vehicle kill switches signed into law. On April 1, 2021 a new federal law went into effect that requires the operator of a boat to use an engine cutoff switch link. These links, often in the form of a coiled bungee cord lanyard, are wrapped around the wrist of a boat operator and connected to the boat's kill switch.
In the event of ejection or a fall inside the vessel, these links will disconnect from their port and subsequently cut power to the boat's engine. This can significantly reduce the risk of injury to the boat's occupants. For example, a typical three-blade propeller spinning at 3,200 rpm can inflict about 160 impacts in one second. In addition, a person ejected from a boat may be stranded in open water if the boat's engine were to continue running, sending the unoccupied boat far away from the individual.
Vehicle Kill Switches and Personal Injury Litigation
As more laws arise that require the implementation of vehicle kill switches, the risk of faulty design and functionality is likely to give way to a new realm of personal injury litigation. For example, if the manufacturer of a kill switch that is mandated in vehicles ends up malfunctioning while the driver is on the road, it can lead to a serious loss of control and accidents that result in injury to the driver and others.
How these devices will ultimately impact the realm of personal injury law remains to be seen. For personal injury victims who have incurred damages due to issues with vehicle kill switches, a major factor in their ability to successfully recover compensation for their injuries rests on the ability to prove that the manufacturer or other party acted in a negligent manner, and that this negligence contributed to the injuries suffered by the victim.
The law proposed by the Biden administration is lacking in comprehensive detail at this time regarding how the kill switches will be installed, who will have access to the data gathered and the ability to kill power to the vehicle, and what will happen in the event of an emergency or device malfunction. All of these issues will need their due attention in the coming months and years as we draw closer to the 2026 deadline mentioned in the bill.
Getting Professional Legal Counsel

For years, the attorneys at Palermo Law Group have been helping victims of auto accidents and defective products in Oak Brook and throughout Chicagoland as they navigate the process of recovering compensation for the damages they have incurred. Contact Palermo Law Group today for more information on how their professional services and experience can be of use in your unique personal circumstances.